Transport under own management
We believe that by keeping all production and logistics in-house, we lay a strong foundation for successful cooperation with our business partners.
Stock control of raw materials, private label packaging and finished goods play a crucial role in our reliability and flexibility.
Transport is an important aspect in determining the cost price of our product.
In order to provide the service level we strive for at a price that is fair for to our customers, we consciously choose to deliver our goods within the Benelux using our own transport where possible.
With our own people and equipment, we can guarantee delivery when you need it.
And we do what we promise!
For other European destination, we work with preferred logistics service providers, each one a specialist in its local region. Due to our long-standing cooperation with many of these suppliers, the regular drivers are also valued representatives of VDL Siergrind.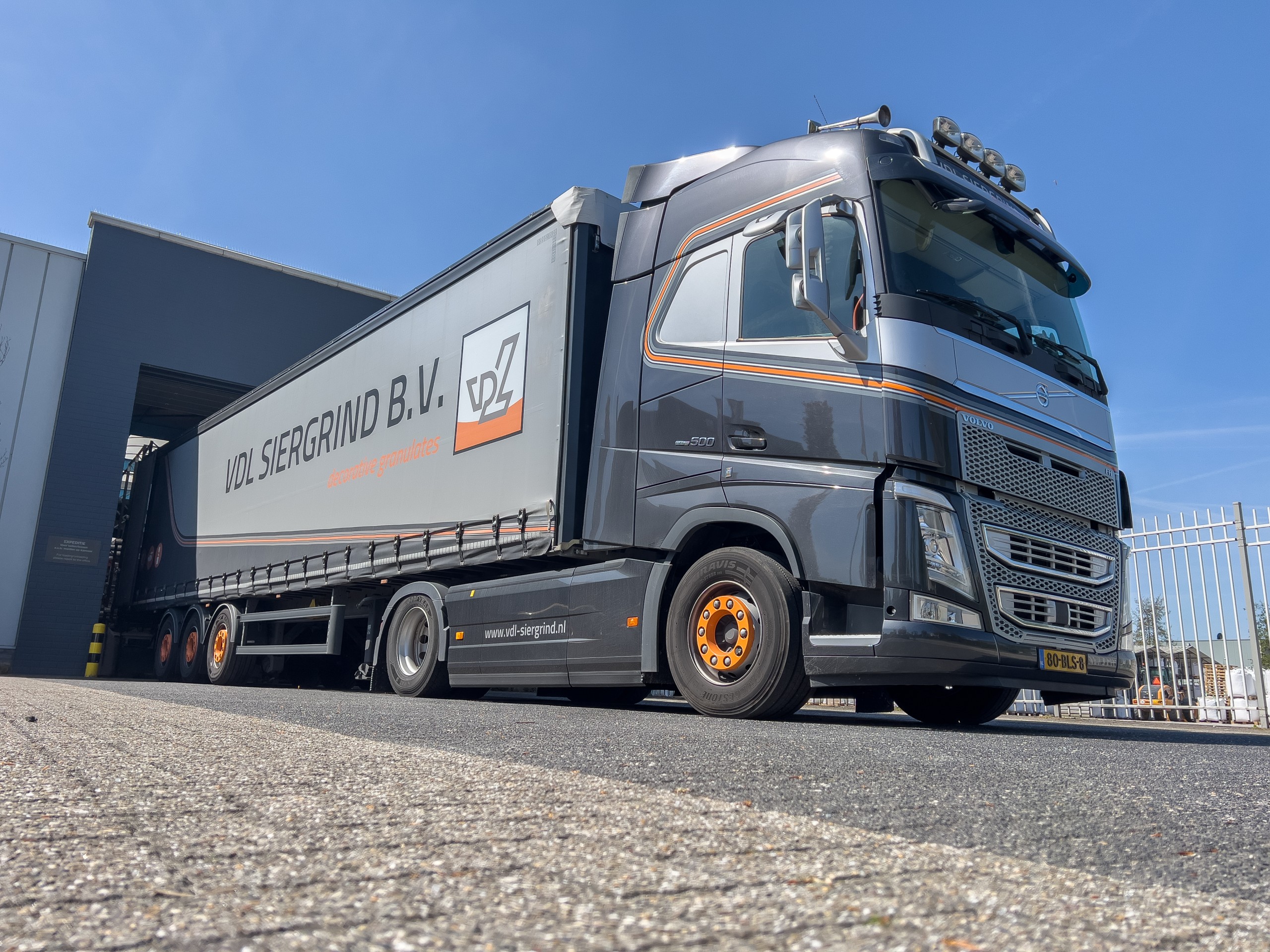 'Our driver is the face of our company. '